SKISHOP - HAPPY SKI - MERIBEL : Skishop Hire
HAPPY SKI - MERIBEL - SHOP
SKISHOP - HAPPY SKI - MERIBEL : Sale of technical equipment and clothing: hats, gloves, sunglasses, pants and ski jackets, ski equipment, ski touring and telemark ...
SHOP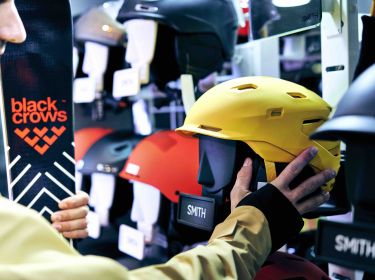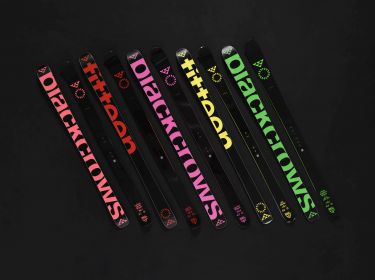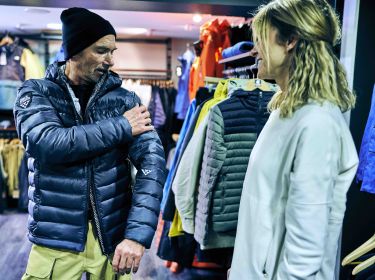 DIFFERENT !
A ski jacket is one of the most important items of clothing you will ever own. It needs to keep you warm in some of the most extreme weather conditions your body will ever face. It needs to be practical, hardwearing, and make you look great on the slopes.
The retail shop propose a wide range of ski clothing for your next adventure, including ski jackets, ski trousers, gloves, socks, hats, helmets etc…
Our brands : The North Face ; Black Crows ; Norrona are offering you the highest level of comfort, performance and protection for both clothes and accessories.
Look good / Feel good ?
We offer a large variety of the latest ski brands. So whether it be park or piste; slow-coach or speed demon. Adults and children alike, Happy Ski has the right gear for you.

RENTAL SPECIALIST
We specialize in renting the latest top quality equipment. Fitting and servicing is performed by well-trained individuals in order to get the most accurate and effective equipment correctly sized for each person. Each year new equipment is available with a wide range of different styles and models at every level. It is also possible to change equipment during your stay in order to test the latest new arrivals in something different to what you're used to if the desire emerges.

INTERNATIONAL WELCOME
Our staff are knowledgeable, experienced, professional and friendly and are a mix of French and English native speakers. All this means we offer you a level of service which is way out there above anything else anywhere in Meribel.
The shop offers a central location. It is less than a minute to walk to the escalator that takes you onto the ski slope by the Tourist Office.
HAPPY SKI Meribel Store has become a store renowned for its quality of products and service; which continue to improve with and during each season.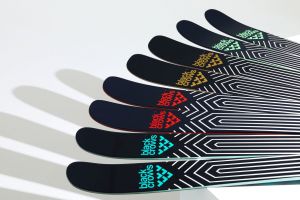 QUALITY & CHOICE
The store has a massive choice of rental skis, boards and boots in all sizes for all abilities.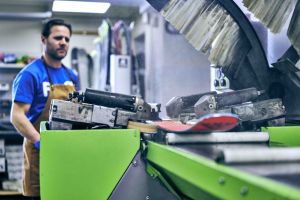 SKI TUNING
Every single piece of The North Face equipment handed out is properly serviced beforehand.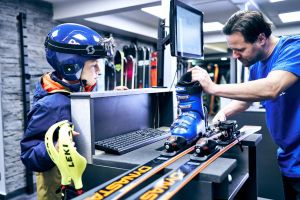 KIDS SPECIALIST
We have more than enough top quality equipment to satisfy demand even at the busiest times...Our staff are especially trained to look after even the smallest client...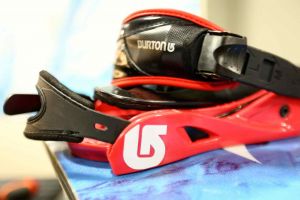 SNOWBOARD
From Beginners to advanced riders....
BURTON - NITRO - K2
You'll love the choice of boards!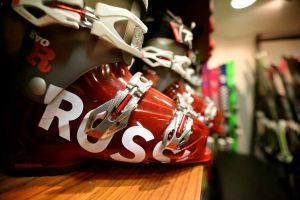 RENTAL BOOTS
Everyone's feet are different. It's our job to make sure that you get absolutely the best advice on your rental ski boots...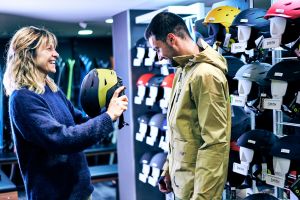 ENGLISH SPEAKING
Our staff is made up of both English and French native speakers. No problem to be understood !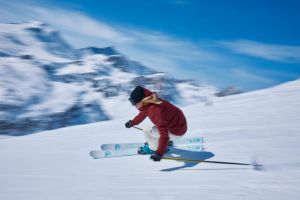 SKI IN / SKI OUT
100 metres from the pistes. Access to DORON piste via the escalator next door from the tourist office...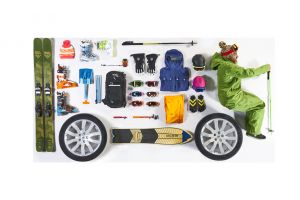 TRANSPORT SERVICE
We can collect you at your chalet, bring you down to the shop to take your equipment and then take you and your kit back once it's all sorted


Secure Payment
Un renseignement ? Contactez-nous...
+33 (0)479085379
332 Route du Centre
Le Petaru
73550 MERIBEL CENTRE